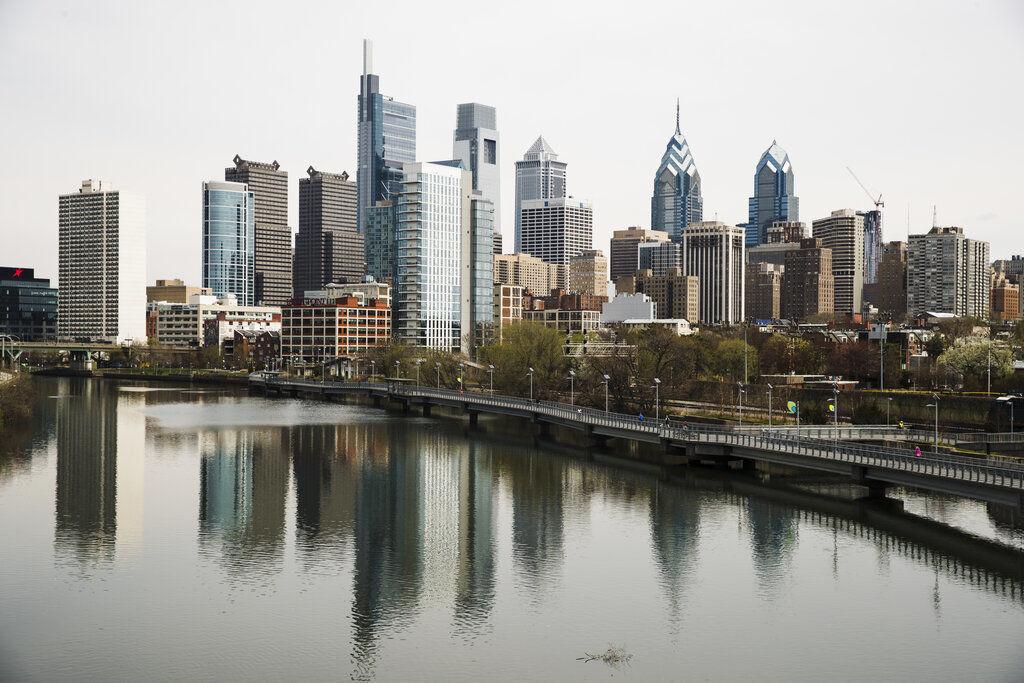 William Carter | The Philadelphia Tribune
Since its founding Philadelphia has gone by a lot of titles. Some are related to our unique place in the country's history — like the "Birthplace of the America" and the "Cradle of Liberty." Some reflect the city's character — "A city of neighborhoods." Another focuses on our history of innovation — "A City of Firsts." And, probably our most well-known moniker is the "City of Brotherly Love and Sisterly Affection."
However, unfortunately, Philadelphia's most recent tagline could easily be "The Poorest Big City in the Country" due to our poverty rate of almost 24%. While there are undoubtedly many reasons why Philadelphia has this dubious distinction, there is a credible path to reducing this poverty: returning the city to its status as the "Workshop of the World" as it was known for so long.
Almost from its founding until roughly half a century ago, Philadelphia was one of the world's foremost producer of goods, noted both for the wide diversity of the products produced — everything from boots, hats and shoes to locomotives and ships, beer, glass and jewelry — and the dominance of small and large manufactures making all these goods.
Where industry and work once thrived in Philadelphia is easy to see — it's literally built into neighborhoods across the city. However, many of what were once factories are either being transformed into residential lofts or shared works space, and formerly bustling hives remain abandoned and potentially dangerous husks or open lots awaiting development.
While the sort of industry that once defined Philadelphia may never return here — or anywhere else in the United States — that doesn't mean that Philadelphia can't become a place where industry and workers thrive. We just have to have leaders who understand the importance of local commerce, and what it will take to make our city a place where business and workers want to be. This was true even before COVID, when other cities provided incentives to lure companies and workers, but especially so now that hybrid working is the new norm.
Further, to regain our distinction as "Workshop of the World," we must focus on expanding the diversity of industry — in every sense of the word. The diversity of businesses that once defined Philadelphia's economy is long gone. Yes, the city needs to lean in to support some of the fastest-growing parts of our economy — everything from green tech to life sciences and bio pharma — but we also can greatly benefit by diversifying our offerings to job seekers in areas like advanced manufacturing, logistics, entertainment, digital media and data management, among others.
The vast majority of jobs these industries create do not require college degrees, much less advanced degrees. As just one example, tech jobs increasingly do not require a college degree, just training and skills. Everything from lab techs and coders to scientists and engineers work at these growing industries. In short, we need to offer as many opportunities as we can for people with and without college degrees.
Expanding diversity among Philadelphia's job creators also means ensuring that businesses of all sizes have the support they need. Although the needs of small firms are often different than those of the largest businesses, there are some very important commonalities. For example, all businesses, like residents, want a city that's free of violence, crime and blight. Which makes sense because these factors deter consumer patronage and affect employee morale. Additionally, all need clearer rules and streamlined processes to comply with city regulations. As the saying goes, "time is money," and the more time they spend lost in bureaucratic mazes, the more their bottom lines are impacted. Further, all need tax policies that promote their success and growth. Heads of companies, like heads of households, seek to locate where costs are not prohibitive.
And, very importantly, we must expand the racial, gender and orientation diversity of businesses in Philadelphia. Having every community represented and a visible part of Philadelphia's thriving economy strengthens bonds between and among community members and benefits the city and region holistically. Diversity of ownership is also closely related to diversity of location — which means that every community would have job creators and jobs available for residents.
In Philadelphia, in every neighborhood there are signs proclaiming "Diversity is a Strength" — and there's no way that's truer than when discussing how to build a strong economy for our future. Investing in diverse business and job growth, citywide, and preparing our workforce for the jobs of today is how Philadelphia can once again become the "Workshop of the World."
William Carter is Vice President for Local Advocacy and Engagement of The Chamber of Commerce for Greater Philadelphia.
The Philadelphia Tribune - Opinion: Can Philadelphia, once again, become the "Workshop of the World"? by: William Carter | June 11, 2023